Overcome the softening housing market and Fed Rate Hikes.
Try Hit Em Up now to boost your home sales, even as Interest Rates Rise from higher yield from your farm.
Real Estate Mass Texting Campaigns That Work
Mass Text (personally) to grow your sales, referrals, and networking.
One good personalized message campaign can have a big impact creating referrals that turn into hundreds of thousands of dollars.
PERSONAL TEXTING MEANS MORE SALES
Boost listings from your farm
• Stand out from your competition. Messages come from your own cell phone (blue bubbles on iPhone), showing your prospects you care; keeping you top of mind.
• Personalize texts with contacts' names to show that you remember them on a personal level from your last open house.
• Personal (conversational) Texts sent with Hit Em Up are read far more than any other medium including email and phone calls. That means more sign ups. More conversions. More Sales.
2x
more replies than non-personal bulk text services*
10x
more replies than email campaigns
18x
more replies than direct mail
*Derrived From Source: Demographic Research, "WhatsApp usage patterns and prediction of demographic characteristics without access to message content". Figures are approximate based on using the app in the intended way (with personal connections): 80% reply rates to Personal Messges, 45% response rates for A2P Messaging, 8% Response Rate to Email, and 4.4% Response Rate to Direct Mailers.
Turn
$9.99
Your cost to use Hit Em Up per month when you buy a year
Into
$20,000
Your revenue: $20K Comission per refferal*
Into
$100,000
5 Easy Referrals from your Hit Em Up Personal Mass Text campaign
*based on Los Angeles Median Home Prices
See results fast. Most replies come in < 1min
Grow Your Wealth with Hit Em Up
"
Buying and Selling Homes is all about personal connection and demonstrating that you care about each person you work with. Hit Em Up is a game changer for us. My whole team uses it to lockdown leads and create an unrivivaled personal touch in our communication.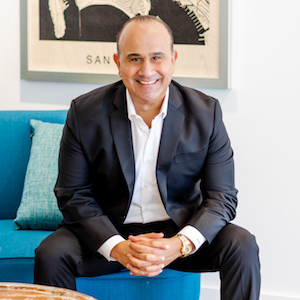 Richard Elias • Lead Realtor • DRE 01104411
Hit Em Up helps you sell homes better with personal messages that have huge impact. Hit Em up mass text are not spam like other services. Hit Em Up is for personal communcation, done fast. Turning leads from an open house into new buyers. Turning prospects into referrals. Don't just take our word for it, ask our friends over at Compass realty.
🚀 Next Steps
It's Time For Your First Mass Text Blast Off!
1
Download Hit Em Up. Click the link to get the app installed on your device for free.
2
Create a few groups in Hit Em Up from your contacts of "Hot Prospects," "Extended Network," (including Friends, Family, Past Clients), and a list for new clients from Open Houses that you will add to as you grow.
3
Send your first Message in Hit Em Up using the ::firstname:: tag saying Hi to your prospects. Let them know (casually!) that you are thinking about them and ask if they know anyone who is in the market.
---
Realtors Starting Their First Mass Text Often Want To Know:
Do you pay per message?

Nope! Hit Em Up is not only the most effective texting platform for creating personal connection, it's also the most affordable. We only charge a monthly or annual subscription. Learn more here
How many messages can I send per day/hour?

Hit Em Up places no limits on your sending, but you do need to comply with telecom regulation requirements which for a personal cell phone number typically limits commercial activity. If you want to limit the liklihood of being blocked by carriers for spam it means youll need to follow those rules which we describe here: Learn more here
Can I use this for lead generation?

US carriers have strict rules about texting people. Typically you need their affirmative consent to send them messages that you acquire outside of the text messaging medium. They must expect to be receiving a message from you in particular. That typically rules out texting lists which you purchase from third parties. Hit Em Up is better for building upon personal relationships you have already made in the real world or who have signed up on your own website and who expect to receive correspondance from you over text message already.
How will Hit Em Up increase my sales?

Sending persistent and friendly personal messages keeps you top of mind in your network and increases the odds of a refferal. Simply wishing your farm a happy holidays or birthday alone will generate results when it comes to reccomendations. It also helps you keep your current leads engaged. Keep them abreast of the latest in interest rate news and show that you are knowledgable about the market. It reinforces your existing clients' decision to work with you and make you the go to person they refer their friends to.
---
Start my personal journey to a better way to text:
Next Up: Invest in Your Marketing Strategy
Think about this
How can we organically bring up conversations about home sales? Write some templates in Hit Em Up by pressing the paper icon. Learn how here: