Do you want to communicate with a lot of different people, but don't want to start a messy group chat where everyone can see each other's replies? Wouldn't it be great to have a group text app without reply all?​
Well, we thought so too. That's why we created Hit Em Up, the absolute best way to personally mass text messages to individuals. It's a group text app without reply all, and it works out of the box. The best part? It's free to download and try!
Just select the folks you want to send to in your contacts in the app, write your message, and press send! You will be prompted to broadcast individual texts and iMessages that are personal and one on one like a group text bcc. Your recipients will see the text-messages privately like any regular message you would send them directly (think group text bcc, but even more personal because you can customize each text message with your recipients' name and other contact information to make personalized messages in bulk). They can't see the other members of the conversation, so it feels personal and thoughtful.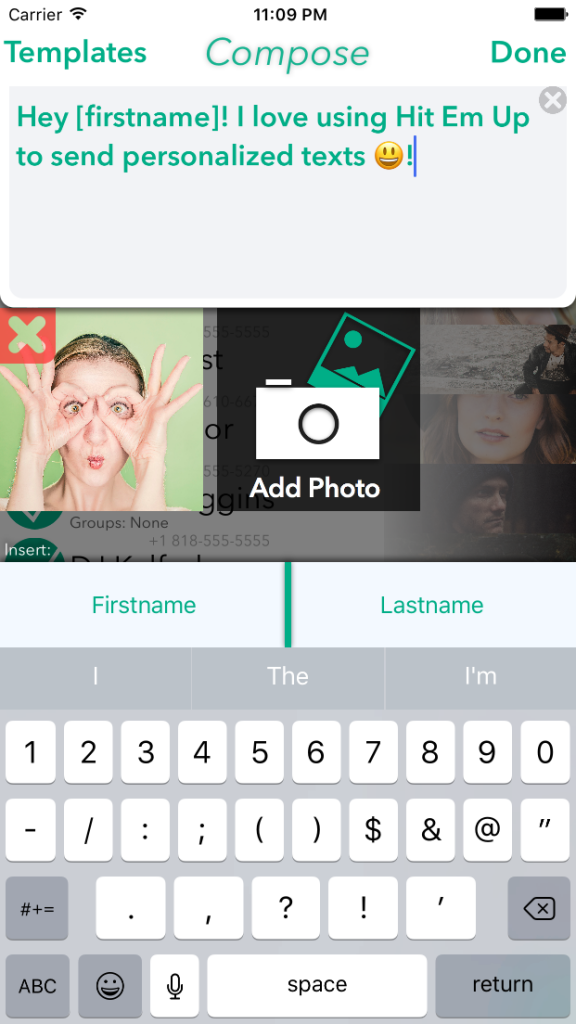 Hit Em Up lets you even create groups from your contacts in the app or import them from existing groups you may have so you can send to those folks again later. Other cool features include saved templates and text personalization where you can insert (for example) a first-name into the body of your message.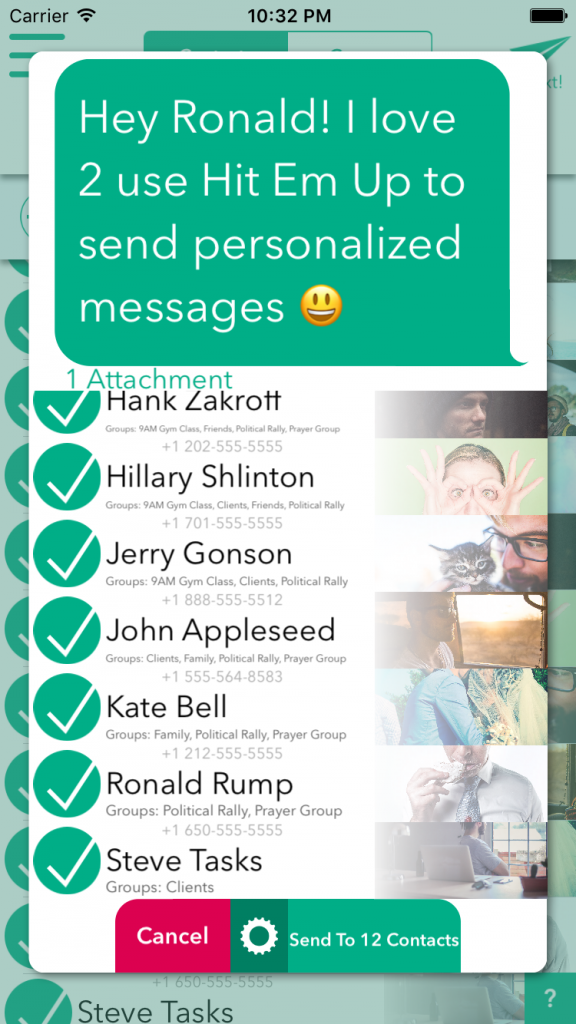 You have nothing to lose as we have a zero commitment free trial (no cc required) to try the best group text app without reply all: Hit Em Up App. It's available for iPhone and soon Android too!
Comments
Commenting is temporarily disabled. If you need help press the support chat head in the lower right and talk to us directly! 😃