Hit Em Up is a great tool for texting, but that's not just because of how cool and personal your messages can be sent at a very quick speed but also because of how great it is at organizing your information as you're sending it.
Message History Video Tutorial​
View Message History​
Click on a current conversation like My Customers.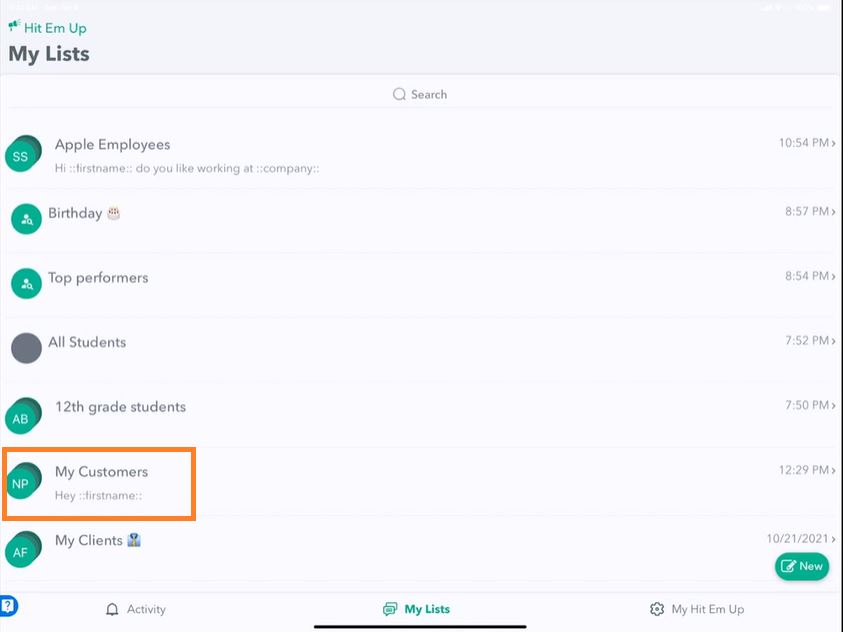 View Last Sent Message​
Scroll through the History of messages sent. We can see that we sent this message last Thursday at 6:01 pm to 6 people.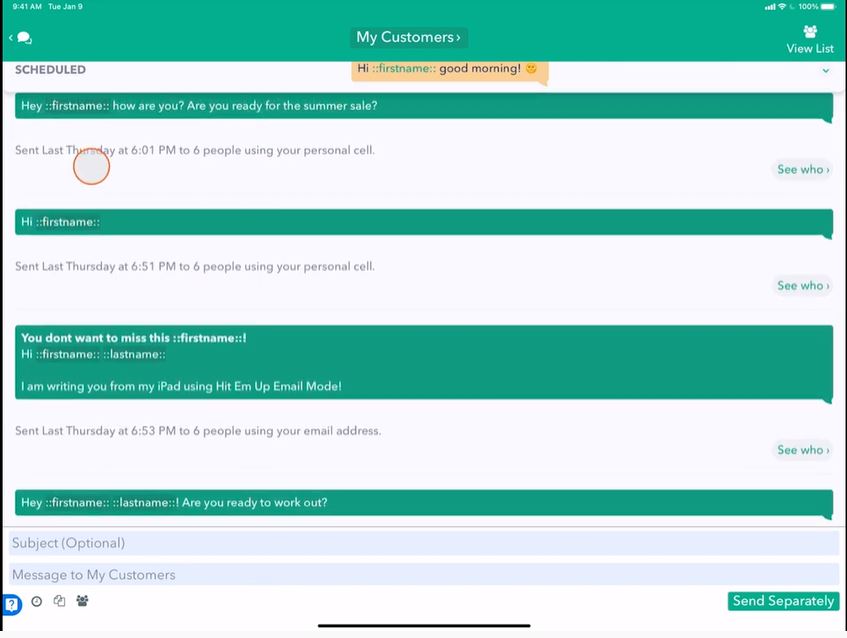 View recipients​
See Who lets you see who did we sent that message to.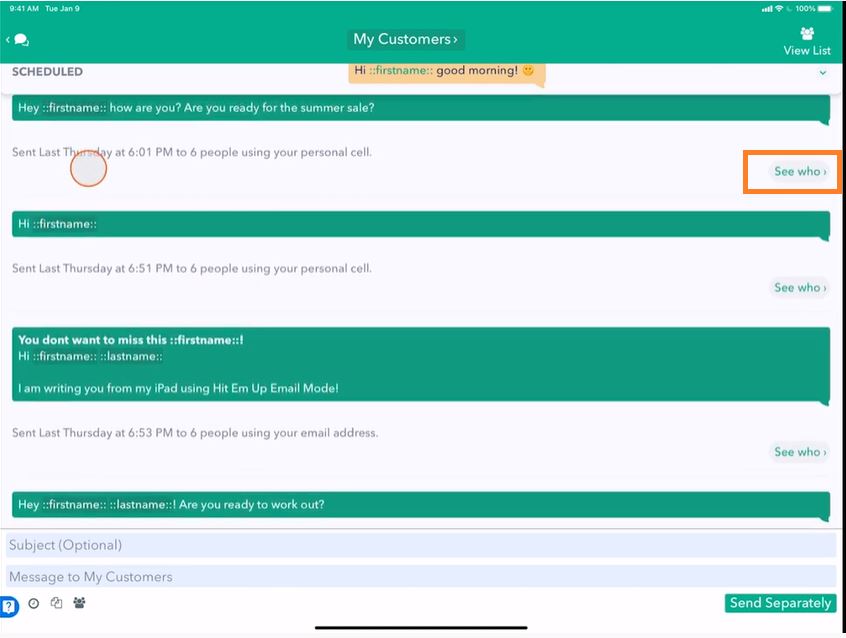 Resend failed messages​
Click Try again to send failed messages.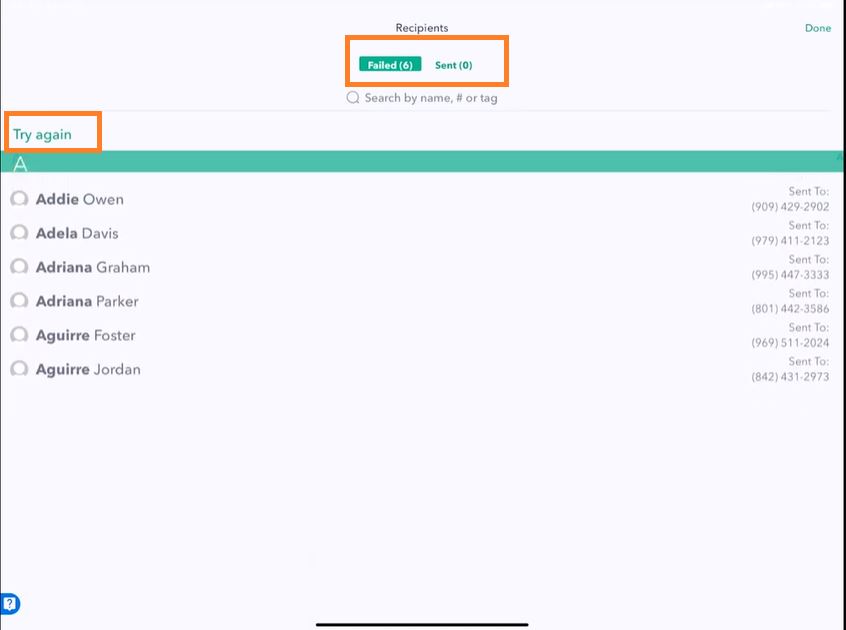 View Scheduled Messages​
The other thing is we can see the upcoming messages or scheduled messages for this group of My Customers.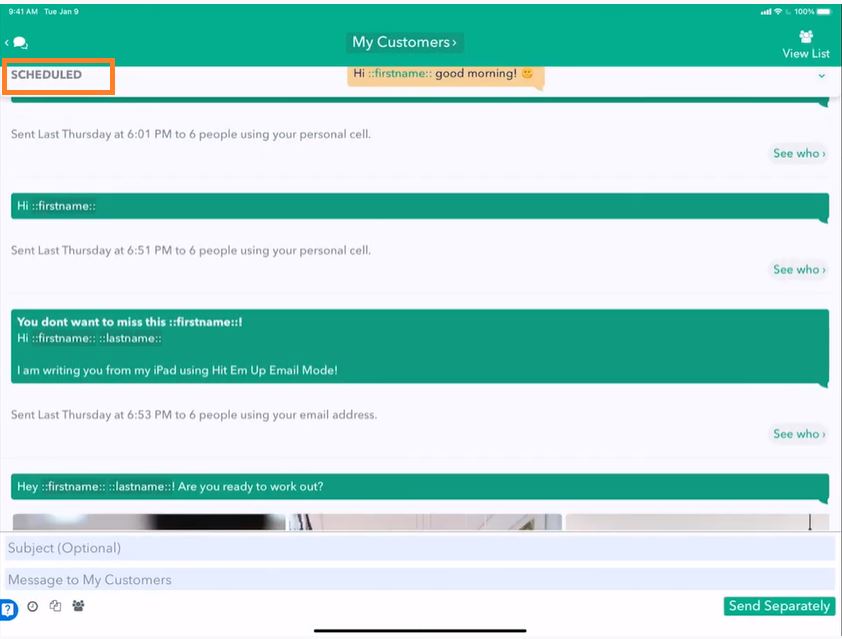 View All Activity​
All Activity​
Hit Em Up goes a step further. Tap the Activity panel to see the history of our message across all of our groups.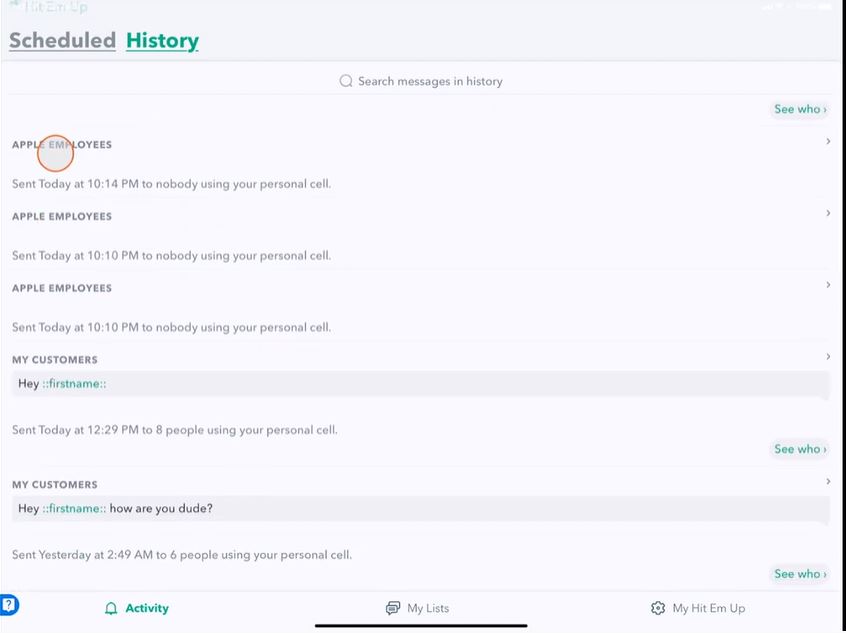 So not only is it My Customers that I've sent messages to via email address or phone number. It doesn't care about which medium we're using to send with.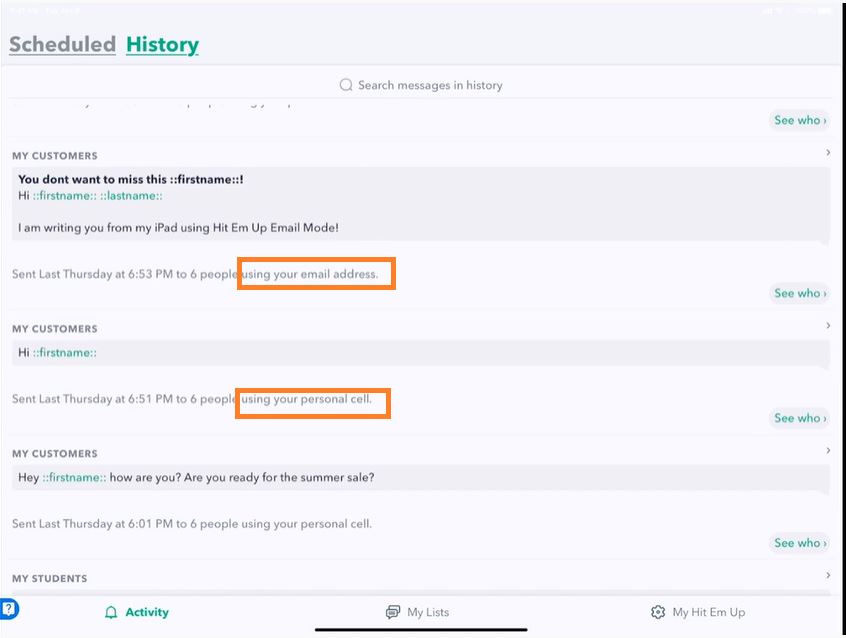 We have a full log of our history, including to individual people like Aaron, whom I sent this message a while ago.
Scheduled List​
We can also see a full panel of all of our upcoming messages on our Scheduled list.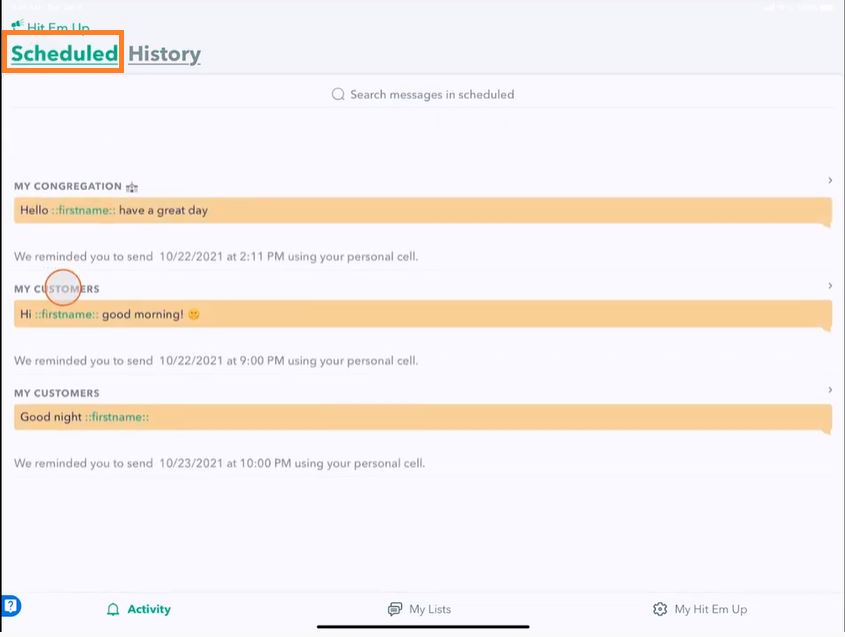 These are already reminded, but I didn't send them. I can click on those and quickly go and navigate to those messages that I need to send still and try to do that now.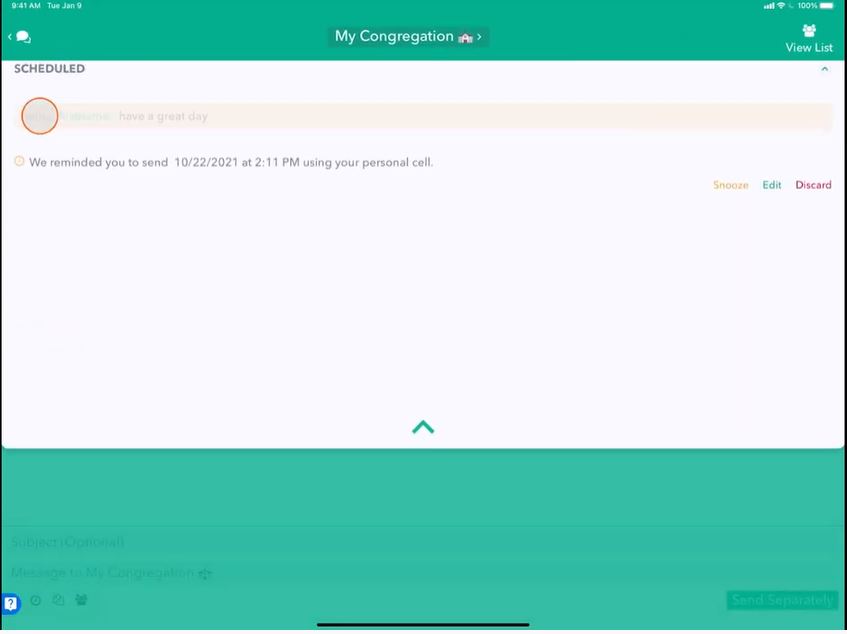 Now, I don't need to send those. I can now see all the messages I need to send in the Scheduled list across all my groups.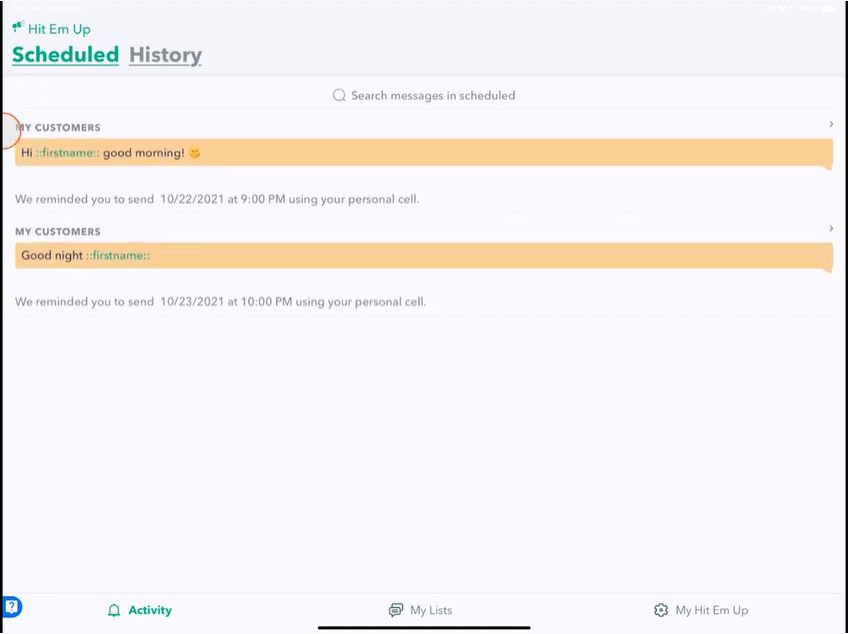 If I go and schedule another one, say to My Clients, not to be confused with My Customers and say "Hi ::firstname:: ::lastname:: I look forward to doing further business with you."
I can schedule this in 10 minutes. Click Save and Send Later. Confirm that it looks good. Tap Send.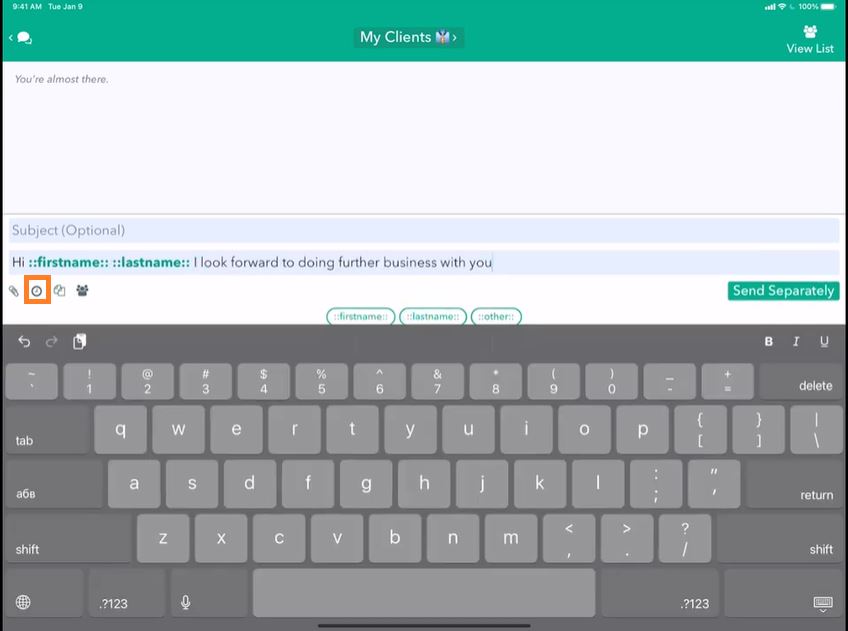 And now it's scheduled. I see that I made a little mistake there but we can edit that.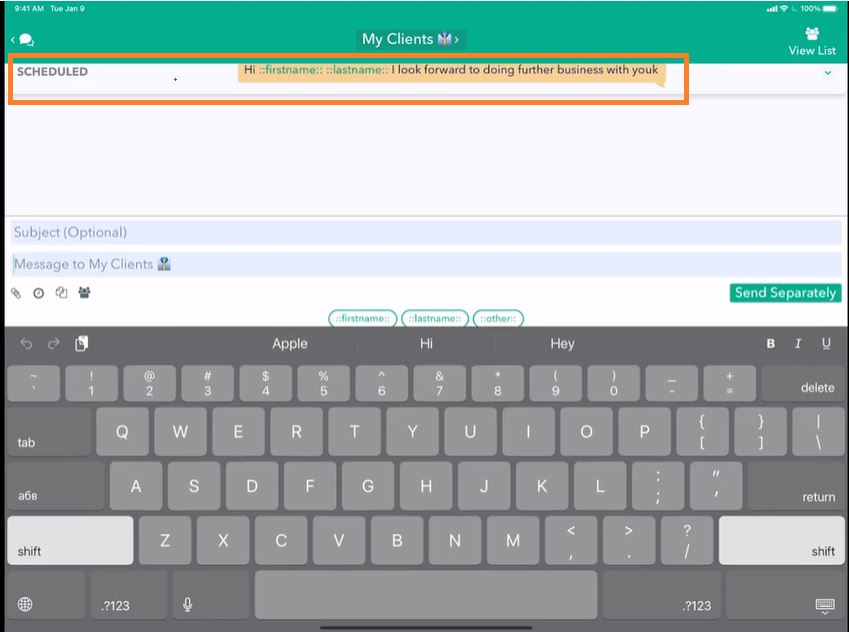 If I go back to my Activity, I can see that this message is scheduled in 10 minutes.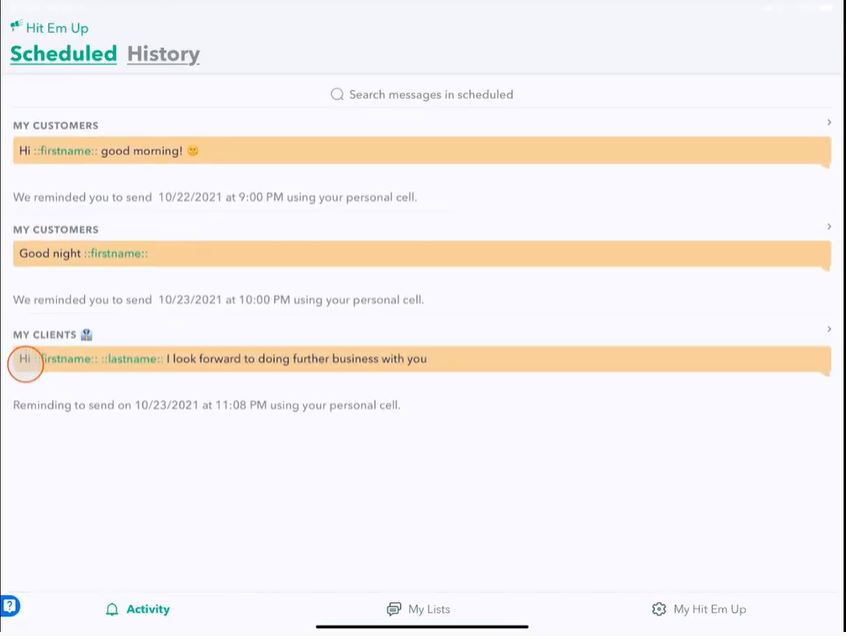 I can see a full list of all my past messages and my future messages.
This gives me a nice overview that's searchable. For instance, if I want to look up "How are you?", I can see all the messages that include that text.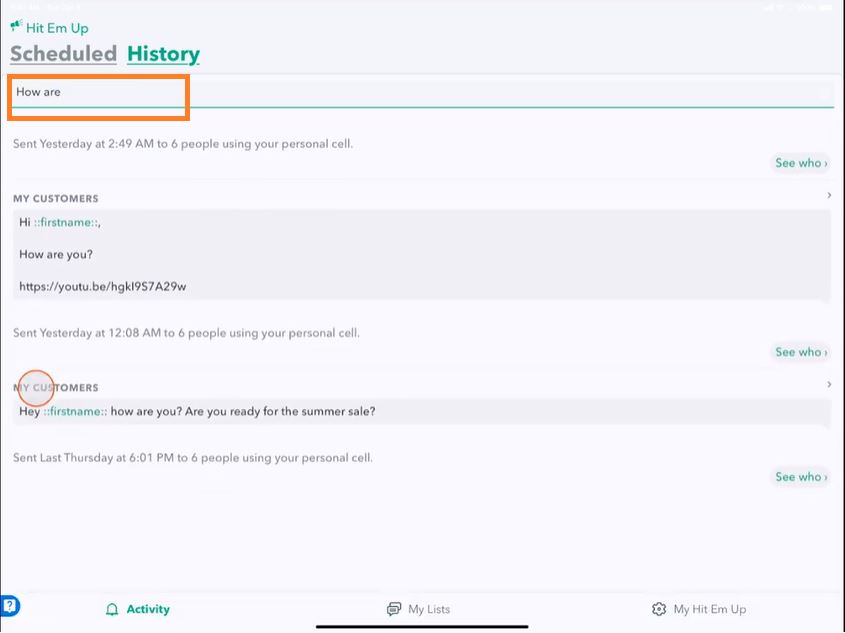 It's very convenient to be able to search over all of my future and past messages for something that I think is important. Of course, I can always tap and save it to a template and use it later.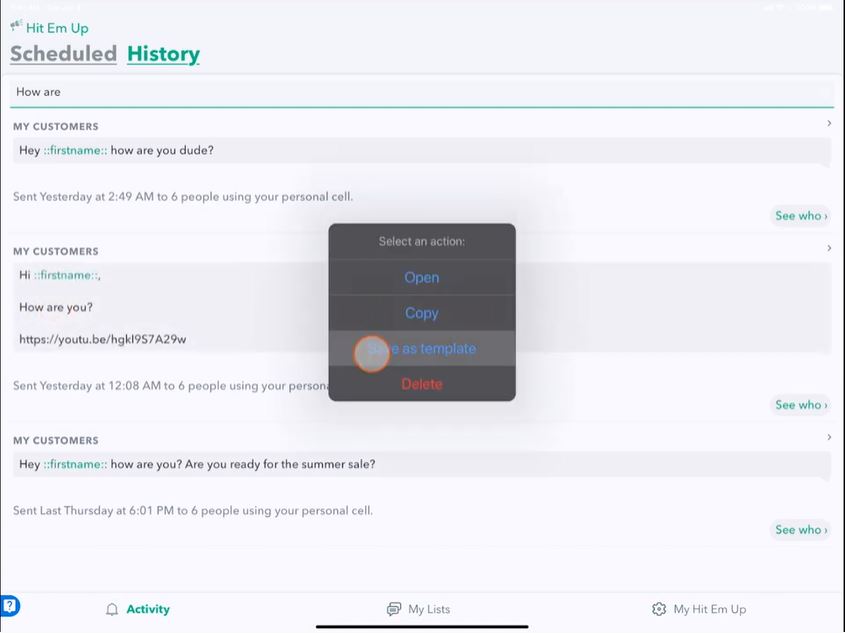 That's super cool!
That's the Activity panel in Hit Em Up. It's a powerful tool to help you navigate all of your conversations at a glance. 👀